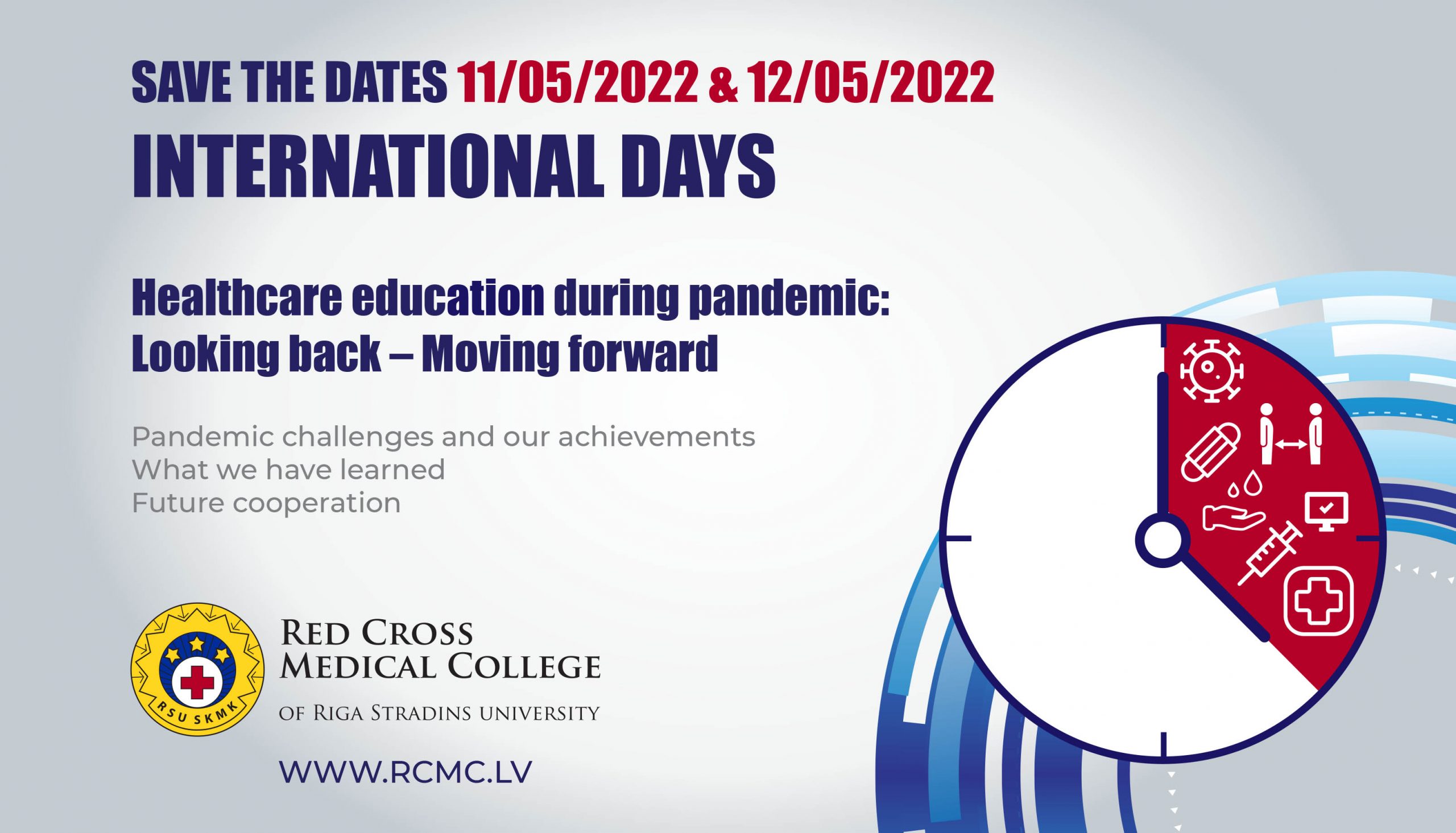 Health care specialists, academic staff and students are welcome to join our online International Days in May. Students will be granted with 2 ECTS. Registration is open until 29 April 2022.
10th International Student Scientific Conference "Research in the Field of Study" >> Abstract guidelines
Registration for the International Days 2022
Registration is open until April 29, 2022.
The event is open to academic and non-academic staff, and health care students. Participation is free of charge.
Please apply for the International Days 2022 by filling the application:
In case you have any questions, please contact us: