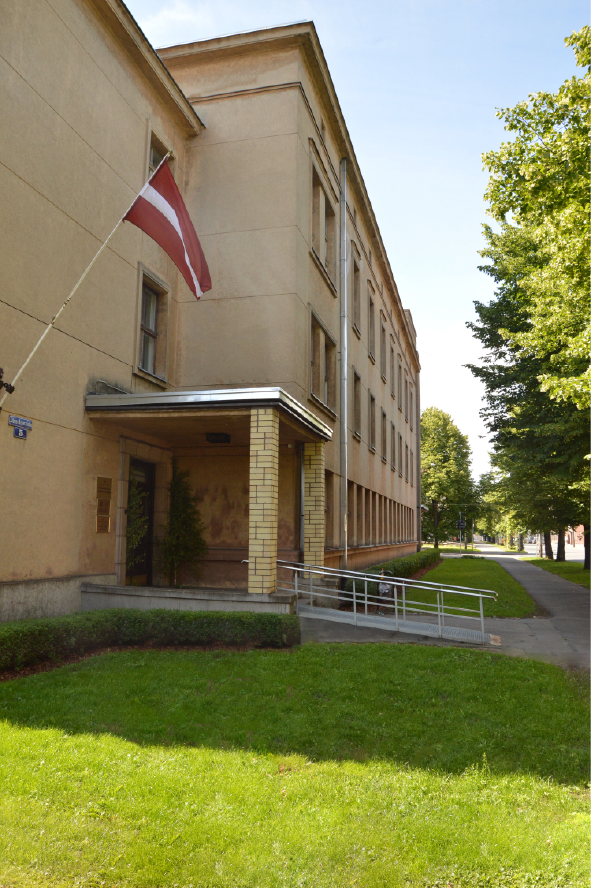 Who are we?
The Red Cross Medical College of RSU - is a modern, stable and demanded educational institution with more than 100 years of rich history and experience in medical education!
The College is proud of its Red Cross name and during its entire existence has complied with its fundamental values, which are symbolised by the Red Cross and are embodied by the Merciful Nurse: justice, courage, intelligence, modesty and charity.
Our Advantages:
Studying under the supervision of highly qualified lecturers
Practice in health care facilities, improving theoretical knowledge and practical skills
Free access to a wide range of educational literature and services at the RSU Information centre for Health Care Specialists
The opportunity to receive a monthly scholarship
The opportunity to engage in the College Students' self-government and Operative Unit
Growing international communications network within the framework of Erasmus+ and NordPlus programmes
An opportunity to live in the Student Hostel in Mežciems
What is our goal and tasks?
Goal
To further professional nurse and physician assistant education and possible continuing education with regard to labour market requirements, purposefully using the existing intellectual, logistical and financial resources, establishing a closer cooperation between the lecturers, promoting mutual integration of study subjects and cooperation with counterparts abroad, and modernizing the interaction between lecturers and students during the learning process.
Tasks
Improve the first-level higher education study programmes
Attract and maintain the student contingent
Promote the continuing education of lecturers
Create a material base for a modern, innovative and topical study programme
Promote an open and creative cooperation with shared responsibilities between lecturers and students during the study process