Léna Carrie Loupias (France)
First of all, I choose to do an Erasmus exchange in Red Cross Medical University in Riga because the city seemed very attractive. I choose a country that was in the north to change my habits of travelling. I wanted to be in a country that speak English. Latvia seemed more attractive for students, a bigger city than the others city in the Baltic. Moreover, I had feedback from an older student in my school which was in Riga. She gave me so much information about the university and hospitals. It was all things I was expecting from an exchange.
I am very grateful for this Erasmus exchange. I had a wonderful time both in the hospital and at the university. I learn to work in a new medical system, with language barrier. I improved my skills and my knowledge in the medical fields. I found a different way to work a relationship with children's and adults.
I enjoyed travelling around Latvia and others country. Especially since the hospital was kind to give me some days off to travel. The most interesting moment for me was to see an open-heart surgery and how to do a CardioPulmonary Resuscitation.
My brightest travelling was my week in Lapland. I am beyond grateful to have been able to go there.
I would suggest to another student:
To start learning some words in Latvian before arriving in the country - To study the history of the country before arriving, so they can understand some habits of the population
Use every time free to travel in others country because the price is cheap. But also, to visit around Riga and Latvia. There is so much to see.
Léna Carrie Loupias (22 years old)
Nurse Student from Croix Rouge De Bègles, France
Internship:
Red Cross Medical University Lessons: 14/10/2021 – 15/10/2021
Paul Stradins Clinical Universty Hospital Practice: 18/10/2021 – 17/11/2021
Children's Clinical University Hospital Practice: 22/11/2021 – 17/12/2021
Barbara Maślak, Milena Kwapisz, Karolina Mielcarek (Poland)
We decided to take a part in Erasmus Exchange Programme because we wanted to get to know how hospitals in other countries work, if there are any, and if so what are the differences between nurses' job in Poland and in Latvia. Riga was a place that had offered the possibility to do our traineeship after graduation i.e. from July to September. It was important that our hospital mentors speak in English. We also picked that city because two of us had been there twice before, during the RCMC International Week so that place seemed to be an interesting option to live and practice. Riga isn't located far from Poland, so that was also a plus. We had an opportunity to do our practices in modern clinical hospital, which is much bigger than our hometown hospital.
There are a lot of benefits of practices in Riga for sure. The main one was that we could do many procedures that helped us to get the proficiency of the nursing trade. We were shown a lot of different units, for example, oncology, neonatal, intensive care units. As we had only a little pediatric practises during our studying it was great we could do so many. We worked with many different nurses in three totally different departments. Thanks to that we gained a lot of experience, not only in nursery but also in communication. We also were able to observe real-life surgeries. Since it was not possible in our hometown hospital, we really appreciate the opportunity that we were given.
Riga isn't a big city, but it definitely has a lot to offer. We liked to go out during our stay in Riga because we rarely ever got bored. There are a lot of interesting places that we've been during the exchange. One of the most memorable one is Sigulda and beautiful old castles there. We also fell in love with Jurmala, with sunny afternoons on beach and lovely walks along the main street.
Our advice for other students from abroad is to find an accommodation in the city centre or somewhere near there. If you're outgoing and fine with meeting a lot of new people, you should look for a shared flat or a student dormitory, we think it's a good and not expensive option for Erasmus students. If you want to visit other cities in Latvia, we recommend to use the train because it's more comfortable and cheaper than a bus. Riga has a big choice of pubs and nightclubs. Most of them are free to enter. Venues serve different kinds of music, so in our opinion, everyone should find something that suits them. We also suggest discovering Latvian culture and visiting museums. It's very interesting! But be careful with packing clothes - there were cool, windy days and from time to time a little bit of rain. We also recommend Latvian liquor – balsam and rhubarb beer - they are great as a gift for family after homecoming.
To sum up, we really enjoyed our time in Riga. We improved our English language skills, met some new people and gained experience in living abroad. We truly recommend this place for an Erasmus adventure.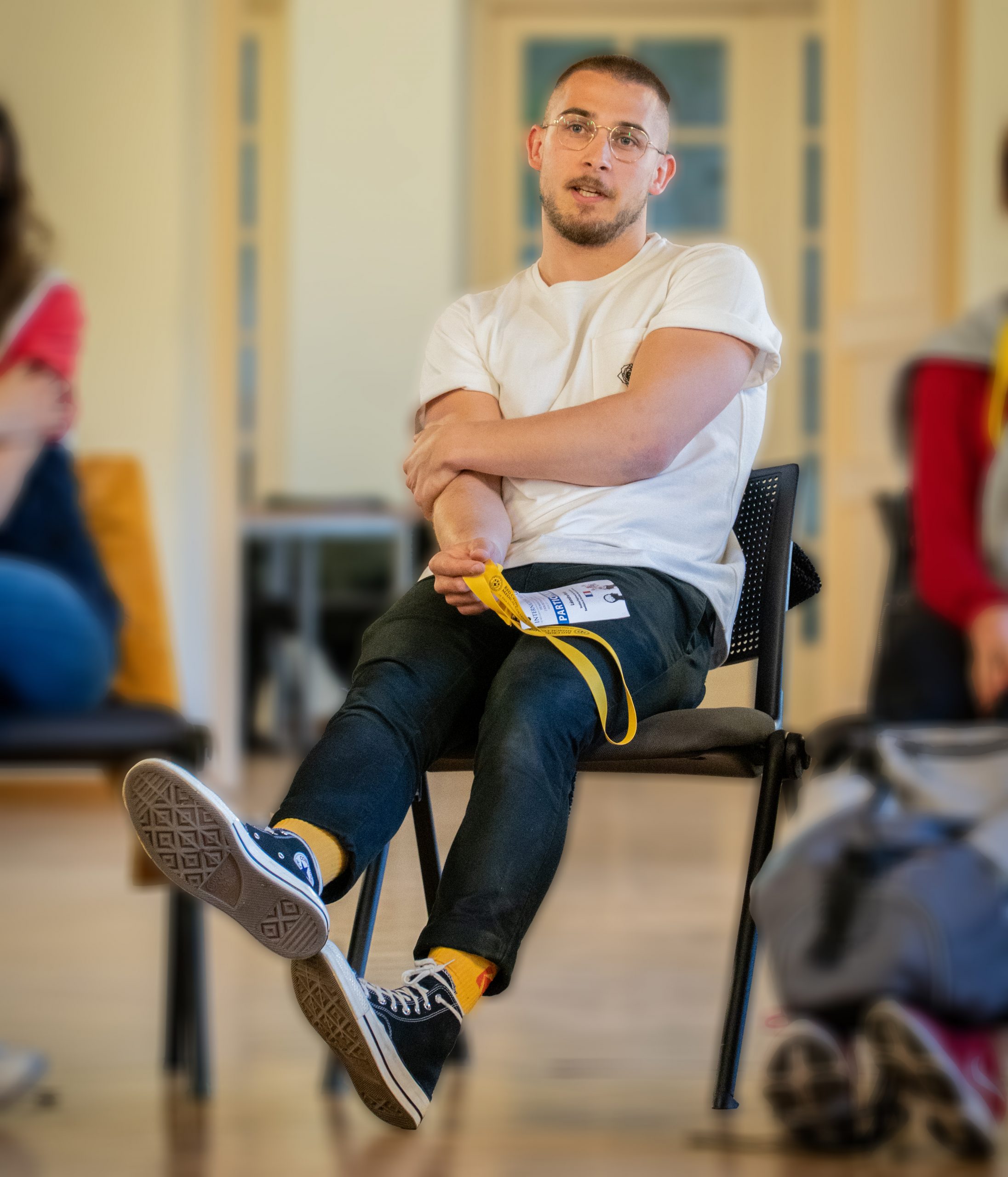 Léandre Mouy (France)
I'm Léandre Mouy, a French student nurse from the Red Cross in Douai, who did his last internship in Riga, Latvia. My internship took place from 26.04 to 28.06, I was at the Children's Hospital in Riga, really great experience! I did my training in 3 different places in this hospital: interdisciplinary, ORL department and cardiovascular department, all of them were very nice! Nice staff, nice nurses, nice head-nurse in all, really a very amazing welcome here!
I chose Riga because I really wanted to discover a new country and a new city where I had never been! I don't regret my choice, Riga is an amazing city with a lot of things to see! The «+» during my training in Riga is the time which one is taken by the nurse for us, the Erasmus student because the language is difficult for us and so it's difficult to speak with to our patients.
The most interesting moment during the internship was when we went to the operating theater, really nice to see how they work there! Another good moment was when we were at the Riga Red Cross College during the International week, it was a great moment and a real pleasure to share and speak with other students from different countries!
During free time, the best moments are when you travel to other cities and countries around Riga!!
I have only one advice for someone who wants to try the Erasmus experience: GO AND ENJOY IT!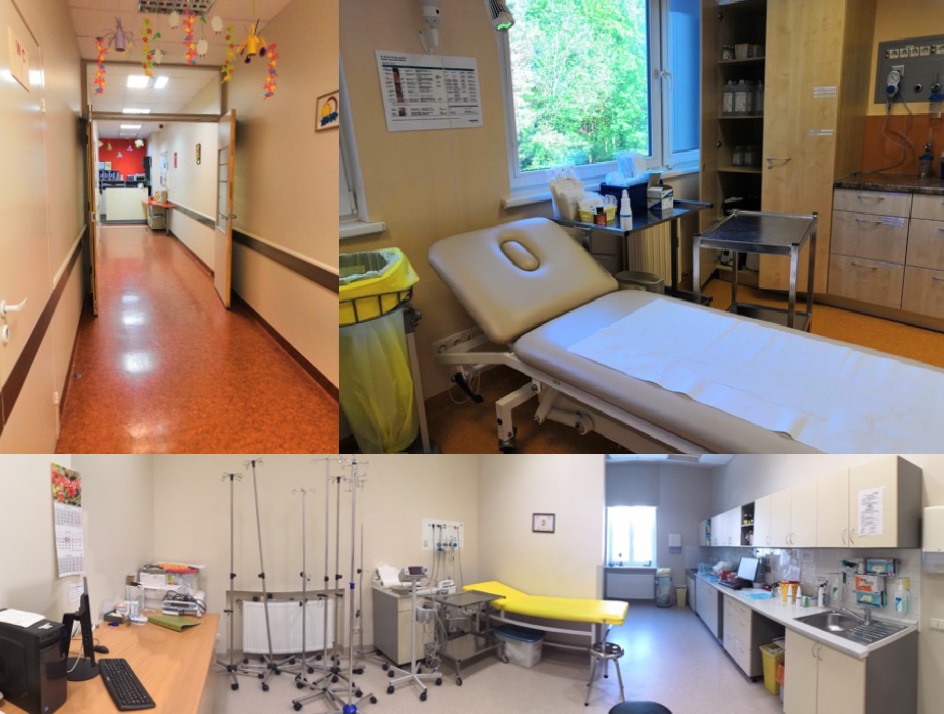 Ribery Clara (France)
"The reasons why I chose to go to Erasmus in Latvia are various: to discover new health care system and techniques, to discover a different culture and to improve my level of English.
This internship in Riga also allowed me to discover the care of children since it was my first internship in this field.
On a personal level it allowed me to become more independent, to discover many cities (Riga, Vilnius, Rundale, Sigulda, Saint-Petersburg and Moscow), to meet new people by sharing apartments with them, other students in Children's Clinical University Hospital and students from other fields of study.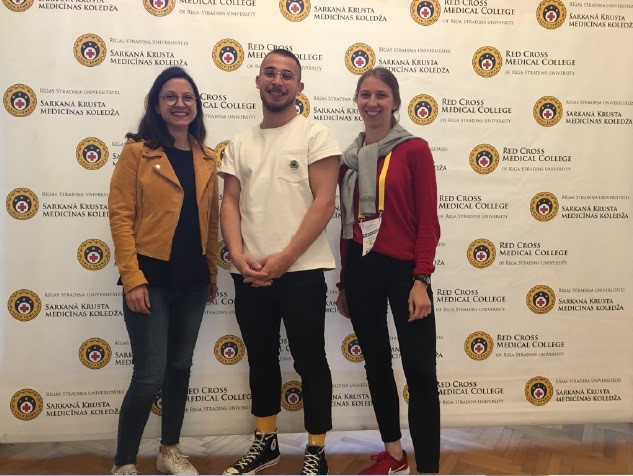 Marie Canu (France)
"I chose to do my training in Riga first because Latvia intrigued me. Indeed, I have never been there and it piqued my curiosity. Secondly, the relations between the sending and the host institutions were for me the most solid because they were better organized.
I think the main benefits of my training are:
At the professional level: this experience helped me to gain faith in myself and to develop my professional curiosity. Indeed, I was able to observe and to be amazed by the practices of nurses, whose skills are different than in France. It allowed me to develop my professional opening thanks to the many opinion and experience exchanges with nurses and students about the job and culture of the country;
At the personal level: this internship was reassuring because the organization was very good. Of course, before leaving to Latvia, I had a little apprehension («fear of the unknown»), but this experience was constructive for me, because it helped me to grow in maturity and autonomy (for example, how to deal with everyday needs or unexpected situations). I feel proud because I have reached my goal to succeed alone in a foreign country. For me it was a challenge that I think I managed.
The most interesting moments during my exchange were when I went to the operating theater to watch eye operation and tonsillectomy.
For other students I would recommend to rent a flat with a foreign person because it's a good way to practice English every day."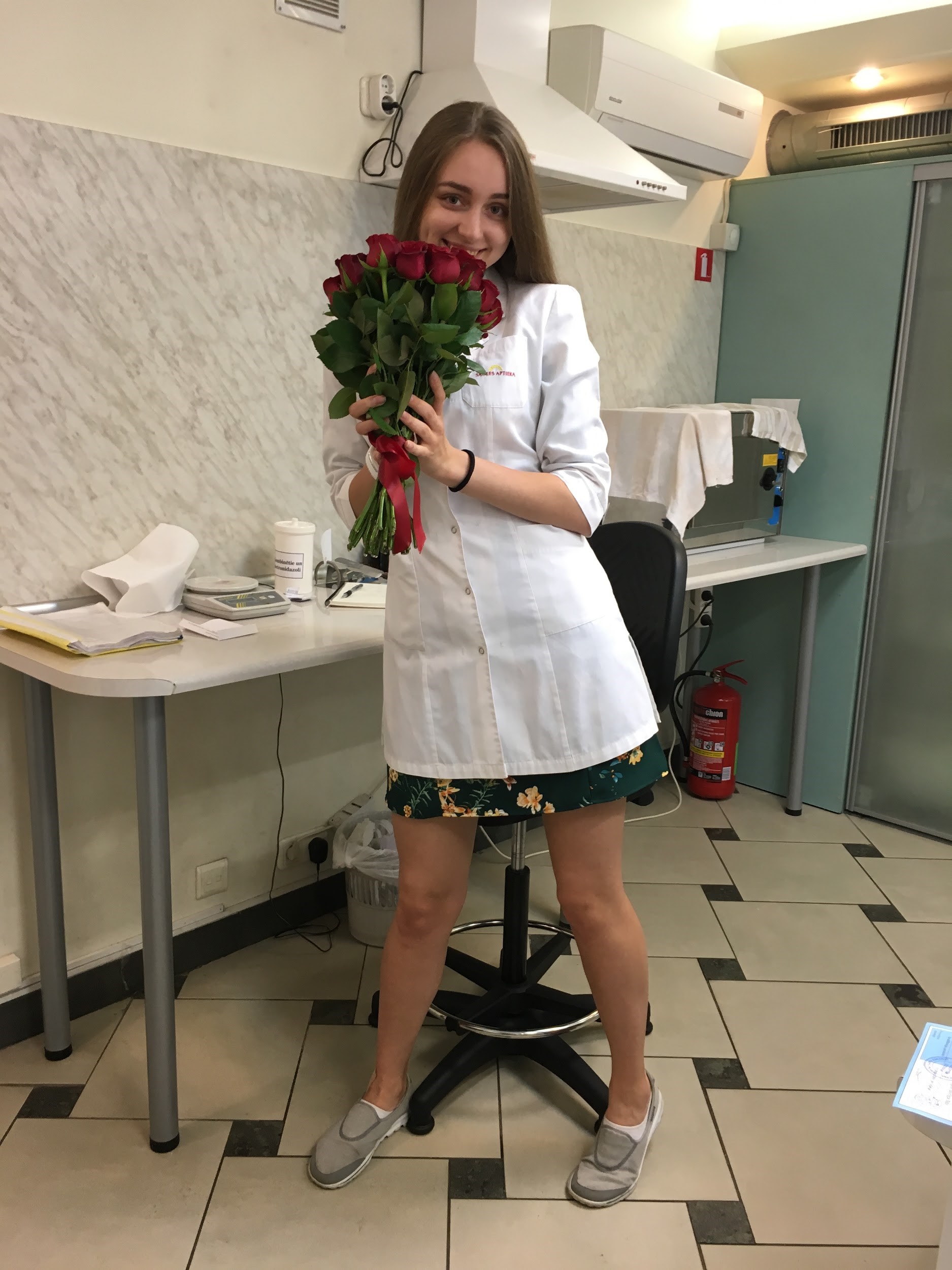 Margoo Pelska (Estonia)
"I am the person who does not take big risks. That means deciding to do my traineeship abroad would be really challenging for me. That is why I decided to go to Riga because I have been there before, I like Latvian language, Latvia is close to Estonia and I could visit home when I miss it or having hard time on practice time. I chose to participate in Erasmus exchange in the Red Cross Medical College of Rīga Stradiņš University to get benefits of having coordinator then coming completely alone. For example, Irina helped me with getting my bus card with discount tickets. If I would not have chosen RCMC I could possibly not have this advantage.
The main benefits of my practice time in Riga are that I got motivation to study further Russian and after that other languages (of course one of them will be Latvian). The second advantage is that it is close. Even though Latvia is next to Estonia it is good to know and see how neighbours work. It helps to understand what is good or what should be better in my own workplace. Also, it will be good for my CV in the future. For food lovers, it is cheaper to enjoy different tastes and buy local primary goods compared to Estonia.
I am really thankful for my supervisor who mainly instructed me. Thanks to her I got the most from Riga because she also showed me the city and was a little bit a guide for me. Furthermore, she takes make up artist classes and she asked me many times to be her model what I really enjoyed. I also had a chance to celebrate my birthday in Riga, enjoyed the evening in NEO Sky restaurant and I remember how I loved the view. In addition, I also liked the International Week, it was really interesting.
I would suggest for next students that if you cannot find any friends in traineeship place, contact with RCMC coordinator to ask maybe there are other international students who have come to Riga. Definitely I recommend to discover other places too than Riga and luckily, transportation is cheap in Latvia. I did not have much time for that because majority of my weekends I went back to home so do not make the same mistake! Furthermore, do not be afraid to ask different things in your practice place because they also do not know what you would be interested in and that will help to get the most out of your traineeship."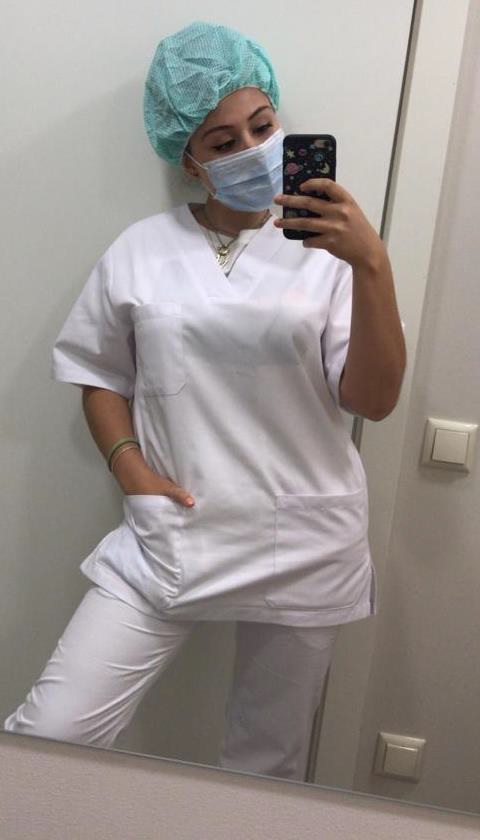 María García Moreno (Spain)
MY MAGICAL ADVENTURE
"I arrived in Riga on the 23rd of March, completely excited and ready for starting my traineeship. At first, it was a bit hard to get used to being alone and to know the city because I was new but soon I started to meet people and to feel comfortable in Riga.
The city is amazing, is not big at all but super cute. The city center with all its narrow streets and squares is cozy. I was feeling great about living in such a different place than my town.
Related to my traineeship experience, the first day I was feeling a bit nervous because I did not know the place, the institution, the people... However, Anda and Irina (my two coordinators) were there to make me feel comfortable and secure. I did not feel alone anytime, they were always there to help me and to take care of me if I had any problem.
I could enjoy being with surgeons and nurses and for me it was a complete pleasure. I also enjoyed going to the Red Cross Medical College, where I attended conferences, sightseeing tours and lots of activities.
Due to Erasmus I have grown personally and professionally talking. I can't relate all of the advantages of participating in the Erasmus programme. I have become more independent, I have made lots of friends from all around the world, I have improved different languages, I have travelled a lot and of course, I have learnt a lot of things related to my profession with my traineeship.
I think is a magical experience, I have wonderful memories and I cheer everybody up to take part in this incredible adventure!
PALDIES RĪGA!" <3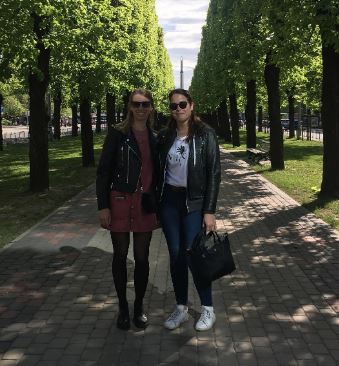 Camille Brienne (France)
"Hi everyone,
My name is Camille Brienne, I'm a nursing student from the Institute of Training in Nursing, French Red Cross of Bethune. I have chosen to do my internship of 9 weeks in Latvia to discover new culture and to see the differences in practice. I was very well received by Irina, the ERASMUS coordinator in Riga.
It was a great experience for me. I was able to learn a different way to take care of patients. I was able to discover 3 departments where I have never been in France. At first, I went to general medicine, the second was cardiological surgery and the last department where I went was the oto-rhino- laryngology at the Children's Hospital. It was very interesting but sometimes there wasn't much care so it was boring because I waited for 1 or 2 hours to find something to do. An other negative point it's that in some departments the staff don't speak English so it was difficult to be understood. For me the hardest part was getting used to the cold climate.
This internship also allowed me to become more independent and to improve my English level and to meet new people. This exchange gave me the opportunity to discover another part of the world which is very beautiful. I really appreciate to discover Riga, it's a very beautiful city especially the old town with smalls streets, pretty monuments and all public gardens. I also visited Jurmala ans Vilnius in Lithuania and it was really pleasant. My advice for future students is to enjoy this experience, and to travel to Latvia and if they have the opportunity, to travel to neighboring countries as well."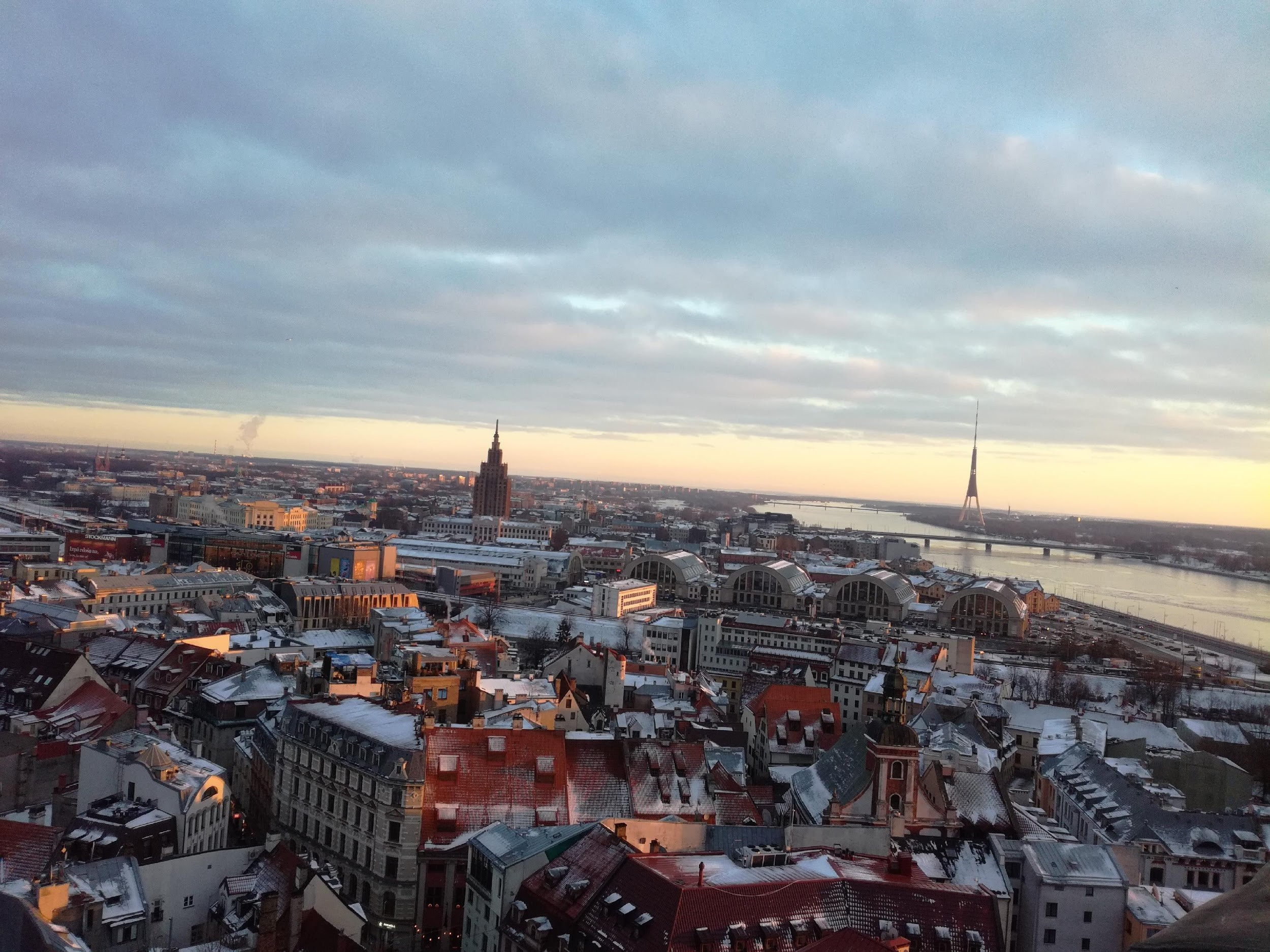 Maria Raiou (Greece)
"My name is Maria Raiou. I'm a 22 years old nurse student from Greece and I decided to travel to Latvia for a 3 months long internship in Children's hospital through the Erasmus+ exchange programme.>
The receiving institution was Red Cross Medical College in Riga. I decided to participate in the Erasmus exchange programme because I wanted to gain experience from a different workplace other than in my country. I specifically chose to cooperate with Red Cross Medical College due to one of my fellow students that had been there one year before me; he was very satisfied with everyone and everything in Riga and he highly recommended me to go there.
My practice took place in Children's Hospital and my experience there met my expectations. My coordinator was very friendly and always willing to help me with everything I needed from the very beginning till the end. All of my mentors and supervisors in every department I have been were also very nice and helpful with me; they showed me everything about the nursing duties and helped me adjust in the workplace. I learned a lot about the Latvian Health System and identified some differences from the Greek one. Most patients and their parents were speaking English, so the communication was not a big problem.
During my practice I developed and improvised many skills such as adaptability, team working and problem solving. I learned about my strengths and my weaknesses and I can say that I am more confident and convinced about my abilities since I increased my nursing skills. Except the hospital's staff I also cooperated with other students, both Latvian and international and it was very interesting. One of the main benefits of my traineeship in Children's hospital was that I experienced many health problems and cases I had never met before and took care of some special patients.
During my mobility in Latvia I had the chance to travel around the country and get to know more about Latvian culture and the beauty of the nature along with my new friends. I also tasted the local cuisine and I was really impressed by it.
I would highly recommend Riga to other students as their Erasmus destination and Red Cross Medical College specifically as their receiving institution (if they belong in health field). I am very grateful for my training experience there. Riga is an ideal destination because it is neither too big nor too small as a city. In addition, you can easily travel around without spending too much money. I would also advise next students to be well prepared if they spend their winter time in Riga because it is cold, but it is really beautiful, so the weather is not something that should turn them down. Overall, the adjustment in Riga is not difficult.
To conclude, my Erasmus experience was one of the best in my entire life and I strongly believe that every student should take the chance and go for it!"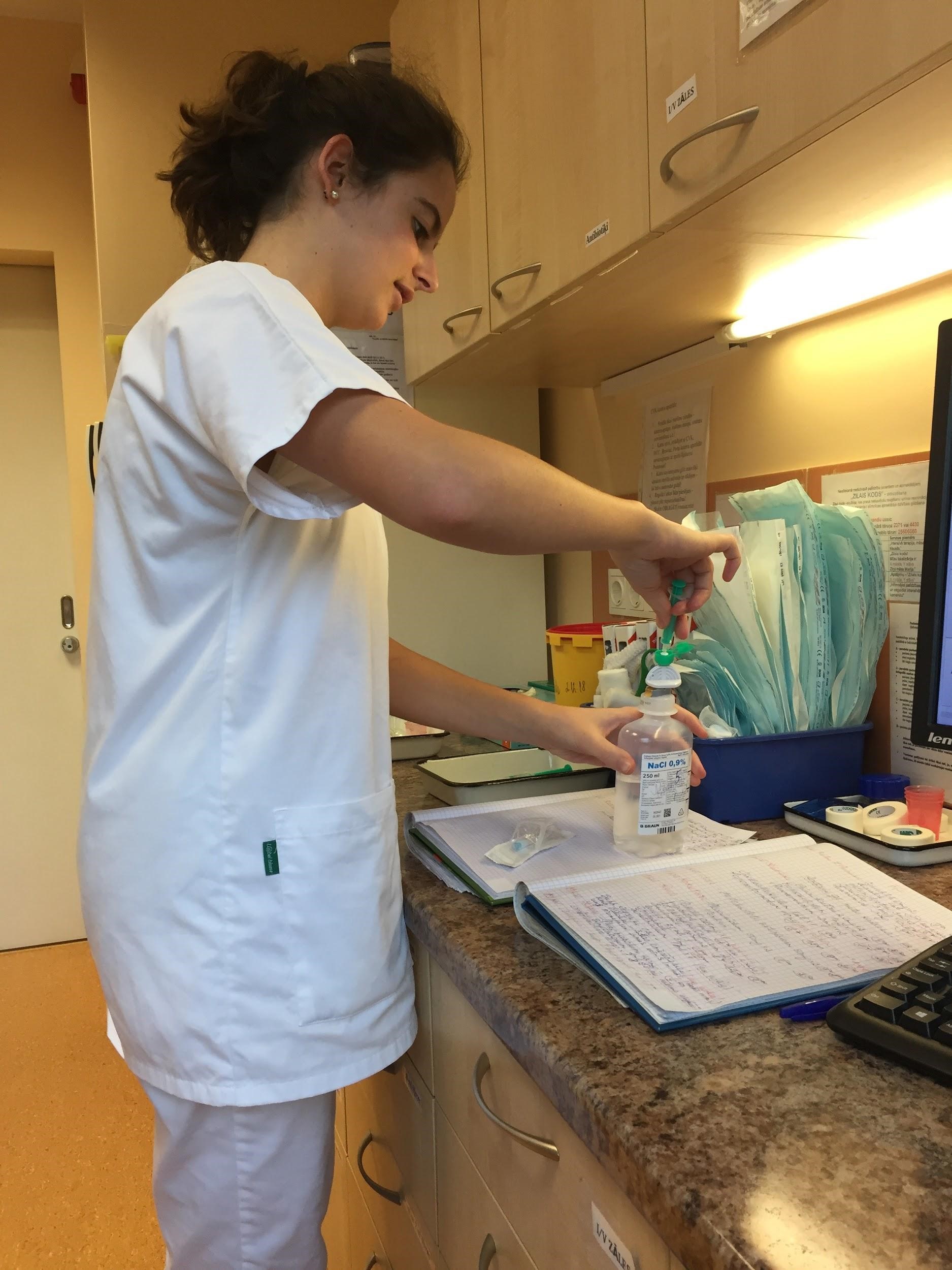 Manuela Thurin (France)
"I chose to participate in Erasmus exchange in Red Cross Medical College in Riga because I wanted to discover another way of taking care in Europe. I think it's very interesting to see another way of practice even if it's the same work than I'm doing in France.
Also, I met a girl from my university in France, she went to Riga on internship 2 years before me and she has spoken very well about the country and the internship, so that helped me to choose the Red Cross Medical College in Riga for the Erasmus exchange.
The main benefits of my practice time in Riga were that I discovered a new way of working. It's important to see how it is in other countries and to compare it to the way of working in France, it made me to discover new ways of performing the same job.
I would also like to note that my mentors in the hospital had a good English which is important for building communication.
I also had a chance to take care of a patient from his arrival to his departure through all his tests, which is interesting to understand the way of taking care of a patient abroad in an integral way.
The most interesting moments during my exchange were to discover a new country, to discover the way of life of the inhabitants and a new culture as well as to meet a lot of people from different countries. Traveling help us growing up and I appreciate this opportunity to live under the snow for a month, that could never happened in my country, this was really exotic.
My last advice is to encourage you to go on Erasmus exchange, it's an incredible experience that i recommend everyone. You have to live it to understand it, and it is worth it.
My advices for the next students who want to go to Riga is to find a good place to live. It is the key for meeting new people and having a good time. I was living in a small residence and I met a lot of great people.
And finally: if you are going to Riga in winter, buy a warm coat and good gloves, you will need them during the winter!"