After the successful conclusion of BIP "Digital Health" in Spring, RSU RCMC are looking to further explore the topic of Digital Health. In BIP " Digital Healt 2.0.". We will continue to develop knowledge about working with healthcare data in the digital environment, providing digital healthcare services, educating the society about how e-health works and promoting doctor and patient cooperation.
Events is divided into two parts:
Online : October 30 – November 24 (each week one lecture via Zoom platform)
On site : November 27 – December 1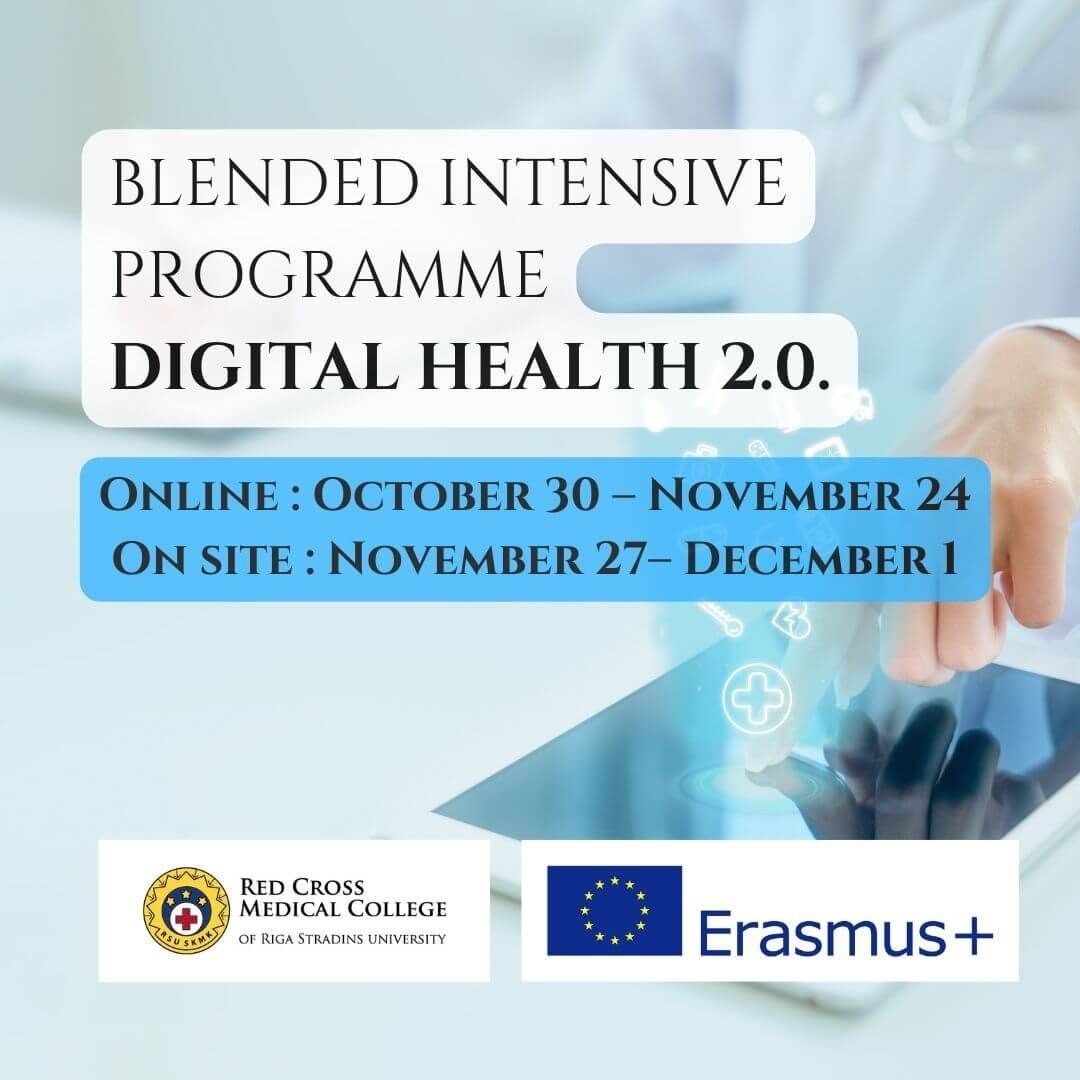 This project has been funded by the European Commission Erasmus+ programme.