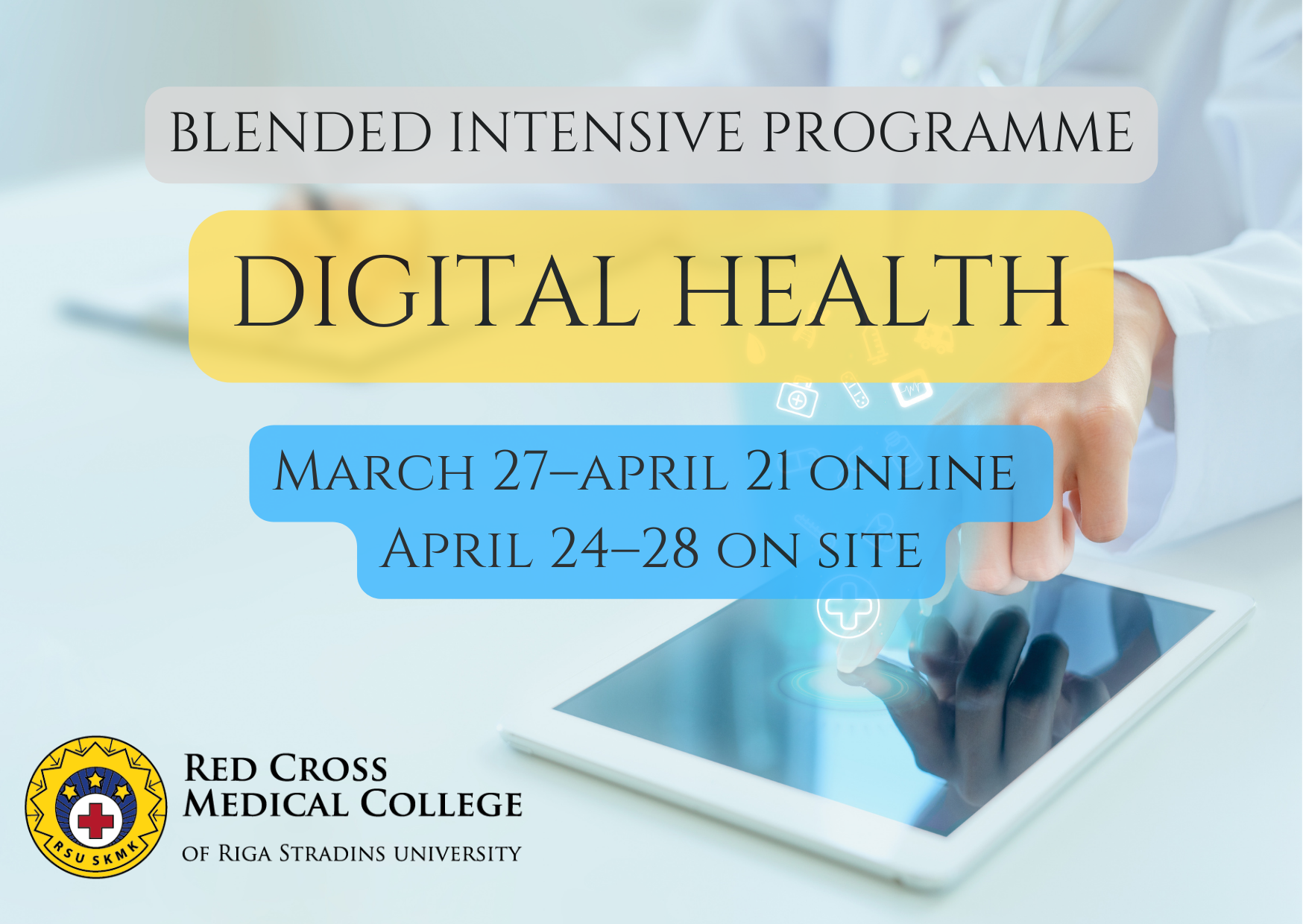 Healthcare specialists, academic staff and students are welcome to join our BLENDED INTENSIVE PROGRAMME event "DIGITAL HEALTH" on March 27 – April 28, 2023! The goal of the event is to acquire knowledge in working with health information in the digital environment, to get acquainted with the user-entered digital service, including the design and operation process of the e-health, and to understand the structure of different types of health information data sources. Digital technologies hold great potential for enhancing health care in terms of empowering patients, improving access and equity, and delivering better health outcomes!
Events will take place online and on site. Please take a look at objectives and description of the program. Some minor changes are possible.
Please be advised that photographs will be taken at the event for use on the RSU Red Cross Medical College website and for public relation purposes. By attending the event, you consent to the College photographing and using your image for public relation purposes. 
Registration for the Event
The event is open to academic and non-academic staff, and health care students. Participation is free of charge.
Please apply for Event by filling the application:
In case you have any questions, please contact us: